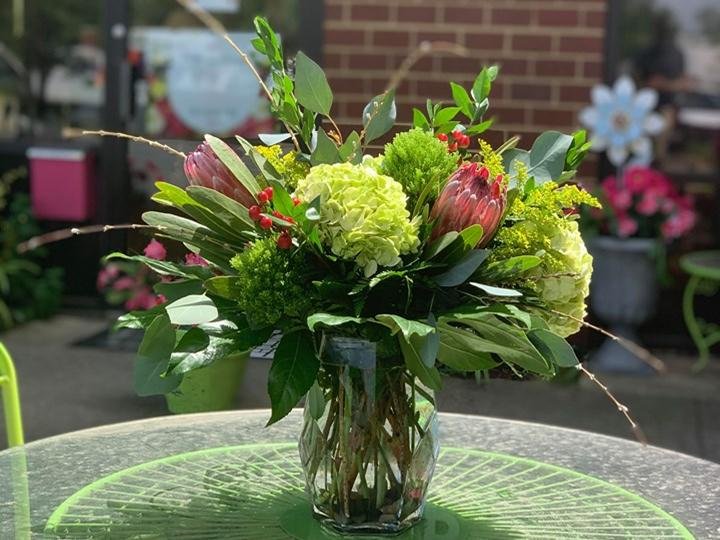 Same Day Delivery
When I first started at Fantasy Floral, our delivery fees were the same no matter when the order was placed. As business grew, same day orders put a short-term strain on our resources. We added a $2 same day delivery fee in an effort to encourage customers to plan ahead. This way we could ensure we had everything and everyone needed to fulfill orders.
The extra $2 has not deterred anyone from placing same day orders! We used to get a few same day orders each week. Recently we received five same day orders in addition to the existing orders. It was the equivalent of receiving 4 inches of rain in an hour like we did last night! The calm stream quickly turned into a raging river that overflowed its banks.
All the arrangements were beautiful, and all were delivered that day. Some were delivered long after our shop officially closed. In an effort to maintain balance, we are increasing our same day delivery fee to $5. This is not an attempt to make more money. Rather, we hope it allows customers to pause and consider whether the arrangement can be delivered the next day.
By having at least a day's notice, we'll have the right flowers and enough designers and drivers to fulfill the orders. We have very high expectations of ourselves–for the quality of our arrangements and our customer service! We are always here to help if you forgot your best friend's birthday. By moving orders that are not time sensitive to another day, we can continue to provide amazing arrangements and stellar customer service!