There is a national flower shortage caused partly by the pandemic and partly by climate change.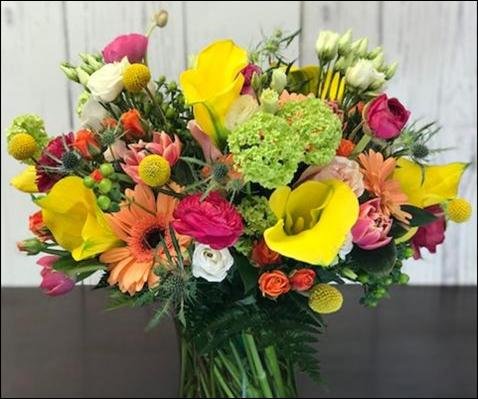 While it's not quite peony season, it's a great opportunity to discover some flowers you might not have heard of.
With our Designer's Choice arrangement, your loved one will receive a custom arrangement uniquely created with their preferences and personality in mind.