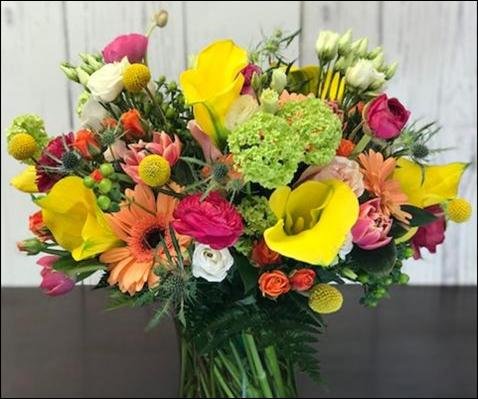 It's Not Quite Peony Season
Yet! But spring is bringing us some other really cool flowers! So while it's not quite peony season, it's a great opportunity to discover some flowers you might not have heard of. Here are some of our current favorites.
Ranunculus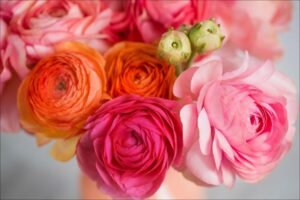 When people ask me for a budget-friendly flower that is similar to peonies, I always suggest ranunculus. It's a smaller flower but has the same delicate look that peonies have. Ranunculus comes in lots of fun colors, and each bloom within the bunch will be slightly different. Some blooms will be darker, some lighter, and some will have picotee edging.
Blooming Viburnum
The smell of viburnum flowers is the smell of spring in Virginia for me. When you walk through the woods in early spring, I think viburnum is the predominant scent. They are a lovely, lacey flower that look like a cross between hydrangea and Queen Anne's lace.
Mini Calla Lilies
I've planted these around my yard. They come back each spring and change in color as they mature. In arrangements, they had great texture and provide fun focal points.
Tulips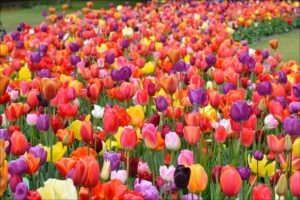 Tulips are probably the quintessential spring flower. They are one of the first flowers to emerge after winter and come in all different colors and textures. They are also one of the few flowers that continue to grow after they are cut so you have to use them strategically in arrangements. I joke that tulips are like kids–they keep growing and have a mind of their own.
Stock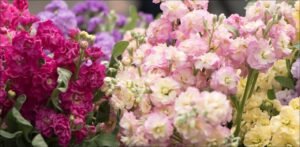 I've never understood why this wonderful flower has such a blah name. Stock comes in beautiful spring colors and adds height and dimension to arrangements. I often see our designers composing a beautiful arrangement. One of the last elements they'll add is stock, and the arrangement comes to life!