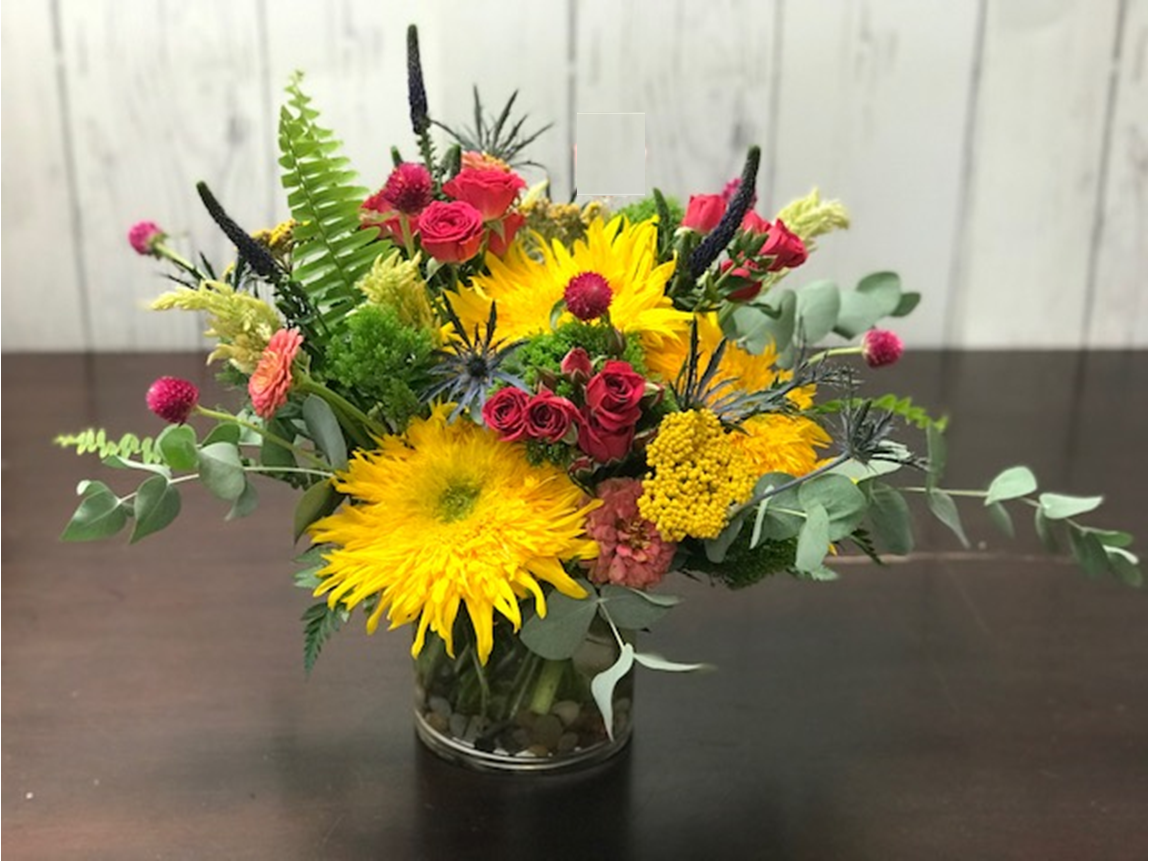 Our Favorite Summer Flowers
Our favorite flowers right now…in alphabetical order!
Celosia
Celosia comes in several varieties that all look very different, including coxcomb which some describe as a Dr. Seuss flower. The things all varieties have in common are that they come in vibrant colors and very cool textures. Celosia is a fun addition to summer arrangements lending a very unique quality.
Dahlia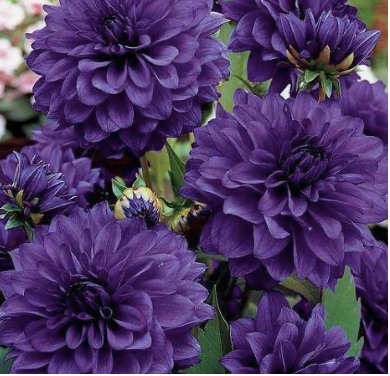 Dahlias are a late summer/early fall favorite! Just when I think I've seen every color imaginable in a dahlia, our local flower farmers will deliver a variety I've never seen before. While not inexpensive, these large focal flowers deliver a lot of bang for their buck. Dahlia season has just started so follow our social media accounts to see the unique varieties we receive each week.
Gomphrena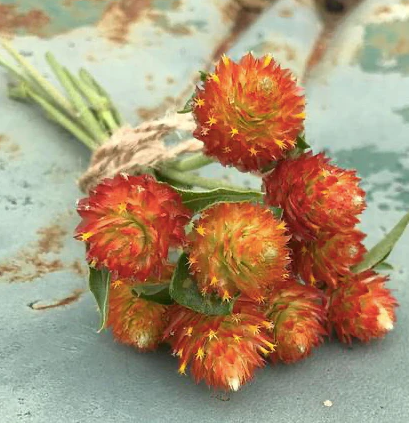 The first time I saw gomphrena, it reminded me of the white clover that grew in most of our yards when I was a little girl (back in the dark ages!). Gomphrena is bigger than white clover but still small enough to be a great filler flower that adds fun color and texture. We'll continue to get gomphrena from now through the end of the summer.
Chocolate Lace Flower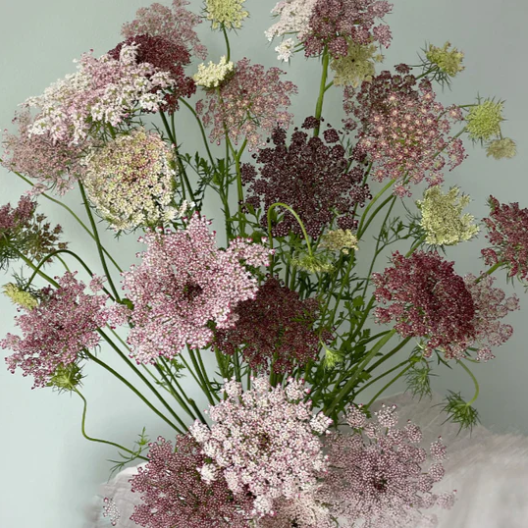 This burgundy-chocolate colored Queen Anne's Lace has become a summer favorite this year. Its rich luxurious color combined with its ethereal lacey look adds whimsical texture to arrangements.
Lisianthus
For those that like the romantic delicate look of peonies and ranunculus, lisianthus will quickly become a favorite. It has a smaller bloom like ranunculus and comes in gorgeous colors. It's particularly popular with brides in their bridal bouquets.
Marigold
Last summer when we received our first marigolds from our local flower farmers, we all fell in love! A perfect circle of vibrant color, they add brightness and grace to any arrangement.
Monarda
For me, the best thing about Monarda (also known as bee balm) is that the bees LOVE this plant! I love watching the bees in my pollinator garden each morning while I enjoy a cup of coffee. The bees hop from the veronica to the coneflower to the skull cap, but they linger and return to the bee balm. The tiered blossoms are a fun addition to arrangements.
Sunflower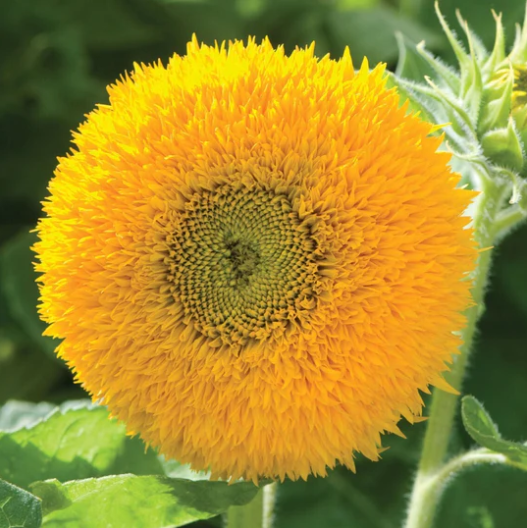 Probably our most requested flower, it's hard not to smile when you see sunflowers. Aptly named, they are sunshine in floral form. Our local Old Dominion Flower Cooperative farmers grow a lot of varieties that we had never seen, including this fuzzy teddy bear sunflower! If you're looking for something fun to do on a day off, check out your local sunflower fields. They are the perfect photo-op backdrop!
Zinnia
Recently I have committed to having only native perennial flowers in my yard that are mostly pollinator favorites. The exception this year has been zinnias. I just love everything about them! Although just an annual, they are prolific bloomers, especially if you deadhead them. And they come in such unusual and vibrant colors. For all the reasons my deck is loaded with pots of zinnias, they are the perfect addition to our summery arrangements.
Our most popular arrangement continues to be our Signature Designer's Choice. Whether you are ordering online or placing an order over the phone, be sure to request one or several of our favorite summer flowers!