The Perfect Bride's Bouquet
If you're getting married, you want everything about your wedding day to be perfect. That includes your flowers! At Fantasy Floral, we pride ourselves on our quality, and that's especially true whenever we do weddings. Whether we're helping you with the entire wedding or just the bride's bouquet, here's a how-to-guide for designing the perfect bride's bouquet!
Budget
The first question we'll ask is what your budget is. Once we know your budget, we can guide you to the appropriate flowers that will create the look and feel you would like. Additionally, you might choose to prioritize the elements that are most important to you. Are having peonies in your bouquet more important than having flowers decorating the church pews? While nothing is set in stone until we're within a month of your big day, knowing what budget you'd like to target will help us offer appropriate suggestions and guidance.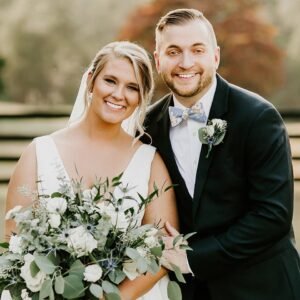 Inspiration
Oftentimes, people will ask us to send them photos of bride's bouquets. The reality is that we can create any kind of bouquet that you would like. We have endless examples! It really helps us narrow down examples if you send us photos or a Pinterest board that shows the style(s) you like. In addition, these photos will help us determine the price of the bouquet!
Shape
When it comes to bride's bouquets, there are three major shapes that we work with. The first is round and compact, often looking like a dome. Its opposite is a teardrop or cascading bouquet, a looser shape with trailing flowers and/or greenery. Finally, in the middle of those two is an open and natural bouquet with a more amorphous shape. Below are examples of each shape.
A round bouquet, a cascading bouquet, and an open bouquet.
Color Palette
Something else that's important to consider is the colors of your bouquet. Whether you're looking for a monochromatic bouquet or one that includes all the colors of the rainbow, we want to match the colors you're looking for as closely as possible. Flowers come in all different colors and shades, so the more specific you can be, the better. And if you have a photo of the specific shade you want us to match, that helps us even more!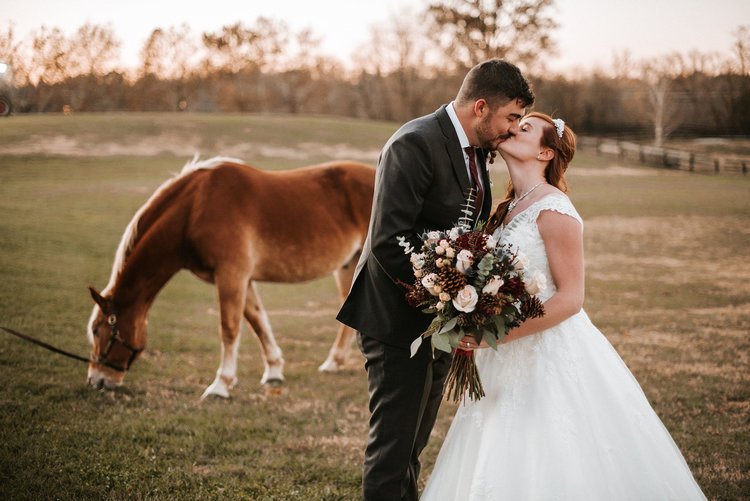 Flowers
The fun part of the bouquet is the flowers! Do you want just one kind of flower, a mixture of textures and layers, or a combination of flowers that all have the same look and feel? Many flowers such as roses and sunflowers are available year-round at fairly consistent prices. Other flowers such as peonies and dahlias are seasonal. While we might be able to procure them out-of-season, they are often prohibitively expensive. In this case, we are happy to suggest budget-friendly alternatives that offers a similar look without the strain on your wallet!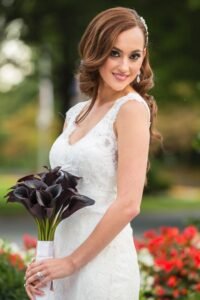 Greenery and Natural Elements
The last consideration is greenery and natural elements. While neither are a necessity for a bouquet, it can add a natural look as well as contrast to the flowers. Seeded eucalyptus is a popular greenery right now. Other kinds of greenery include (but not limited to!) ruscus, myrtle, green pennycress, bupleurum, and bear grass. Some brides love to add other natural elements for fun texture and variety. Thistle, berries, lotus seed pods, pine cones, safari sunset, are just some of the natural elements we have incorporated into beautiful bride's bouquets.

Once you've considered all these points, you're ready to order! Just give us a call or visit us in-store, and we'll create the perfect bride's bouquet just for you.