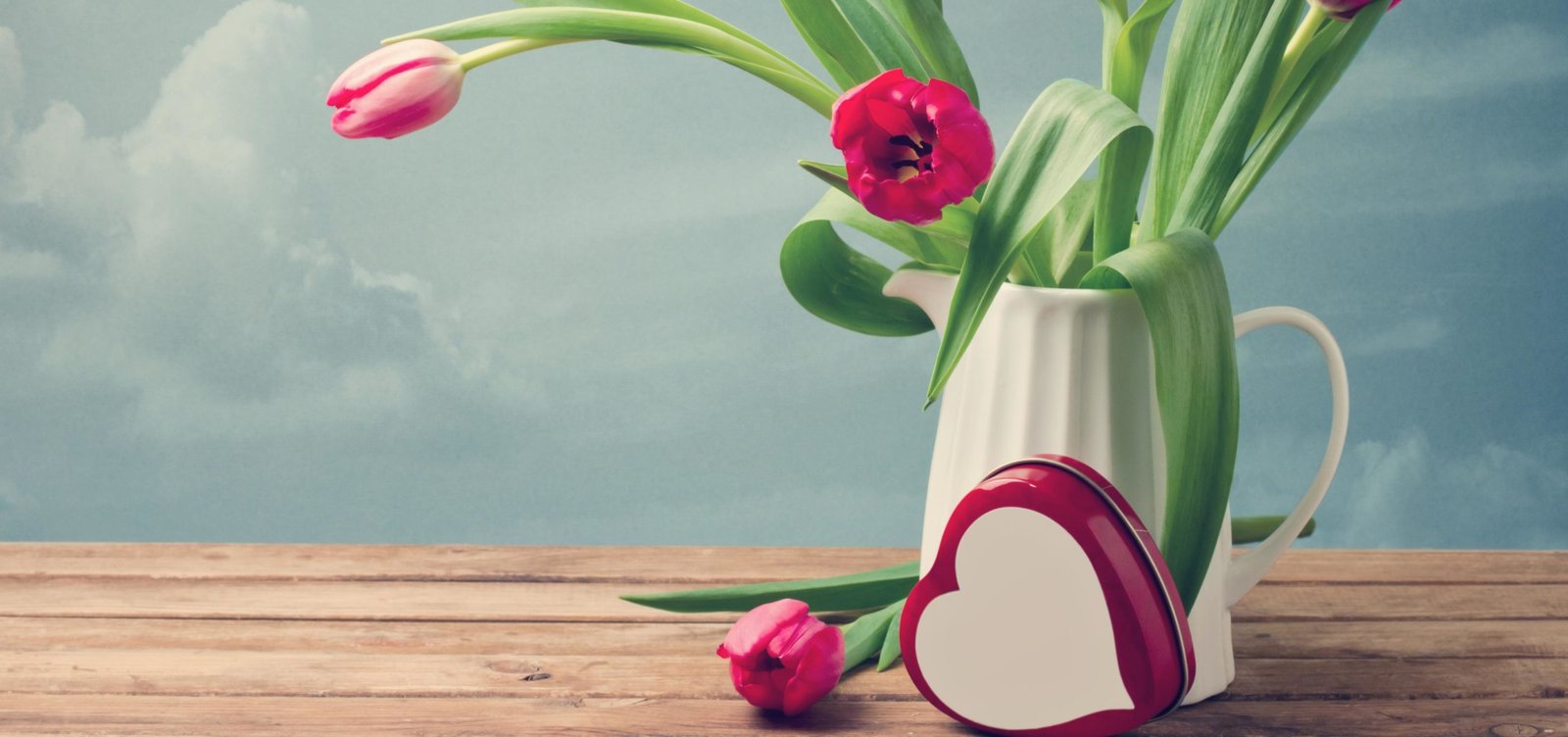 Valentine's Day Flowers
Ladies and gentlemen, lend me your ears! I'm going to share with you the best way to impress your significant other with Valentine's Day flowers. It's as easy as one, two, three!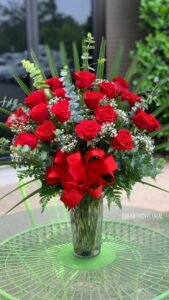 One
Call your local family-owned florist! Family-owned businesses always have better customer service than large corporate businesses for a lot of reasons. For our family-owned business, it's because we want each of our customers to feel we have cared for them the same way we would our own family. Many of our long-time customers really are like family!
Almost every business has an online presence with the ability to place orders online. For flowers though, I recommend calling the florist directly. Especially if it's your first time working with that particular florist. This way you are guaranteed an arrangement that is uniquely created with your loved one's preferences. I ask a lot of questions when someone calls to place an order: favorite colors, favorite flowers, flowers we should avoid, tall or short, modern or traditional.
We take detailed notes that are saved for future reference. For instance, I know that Mr. B's wife loves peonies and ranunculus. Mr. W's wife called me before Mother's Day, "I know my husband is going to order flowers. I just found out I'm allergic to eucalyptus." Duly noted! No eucalyptus in Mrs. W's arrangements from now on! Even if you don' t remember, I will remember for you! Sometimes customers will even describe the recipient's personality, and I include that in my notes to the designer. We challenge ourselves with each arrangement to try to meet the vision described by the sender.
Sometimes I get calls from people who have never ordered flowers and/or have no idea what the recipient likes or dislikes. That's OK! Just give us a budget, and our designers will come up with something beautiful and amazing!
Two
For Valentine's Day (and other busy holidays like Mother's Day) consider picking your arrangement up or having it delivered before Valentine's Day. Most people will want their arrangements on the actual holiday so you and your order are going to be jockeying for time and space with the whole rest of the world. By having an earlier delivery date, you take advantage of the benefits of a quieter and less frenzied time at the flower shop. The bonus is that your loved one gets a two or three day celebration instead of just the one.
Valentine's Day is on Sunday this year. Have the flowers delivered on Friday with a very romantic card expressing your desire that she/he enjoys their Valentine's Weekend. Who wouldn't want to receive that expression of love and thoughtfulness?!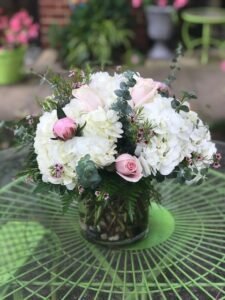 Three
The card message is important! I was listening to Jay Shetty on the Today Show this morning, and he said, "studies show that you'll be more grateful for receiving and giving personalized and specific gratitude." I see all sorts of card messages, but the ones that touch me the most (so I know they are touching to the recipient!) are the ones that are heartfelt. After all the time and effort you have gone through with the flowers, don't skimp on the card message! Let it be personal and specific and heartfelt.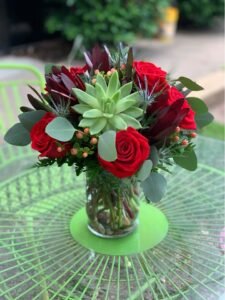 May your month be filled with the love and joy of the season. If you are local to our shop, we are always here to help with your Valentine's Day flowers, chocolates, balloons, and plush animals!