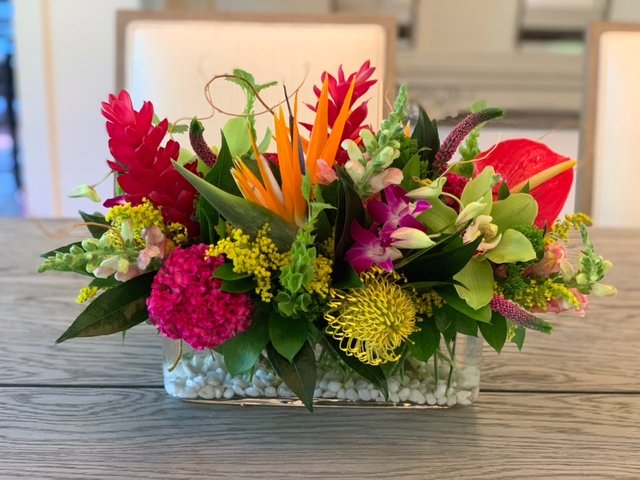 Deliveries and Delivery Fees
I received a phone call from Door Dash the other day. They wanted our business. I explained to him that Door Dash delivery would not meet our high-quality standards for deliveries. That same week, a Yelp reviewer commented on our delivery fees. So, I thought I would explain how our deliveries and delivery fees work!
Drivers
Every successful delivery starts with a stellar driver. For quite a while, our drivers were family members. We inherently understood what it meant to be the face of the family and the family business. We employ drivers now, but the quality of being the face of the family business is still primary.
Everyone that works at Fantasy Floral becomes a part of our Fantasy Floral family. We strive to create a family atmosphere. First, because it creates a very warm and rewarding work-environment. Second, because we feel it's important for each customer to feel they receive the same care and attention to detail that family members do.
The service industry is not for everyone. Because of this, those who become a part of our Fantasy Floral family receive a very competitive salary. We want our co-workers to know and feel they are valued and cherished. Happy people create a happy and productive work environment. This includes our drivers.
Deliveries
Drivers that are paid per delivery are motivated to deliver quantity, not quality. We want our drivers to drive safely, have time to carefully load and unload arrangements, and be willing to take that extra moment to smile and make each recipient feel special. Our customers notice this. Recently, one Google reviewer shared, "Most recently they actually handed the flowers to my sister and wished her a happy birthday. Not only great service, the flowers are exquisite."
We also have a dedicated van that is outfitted with equipment specifically for delivering flower arrangements. Whether it's a small bud vase or a large vase brimming with 60 roses, we are able to secure the arrangement so that it will not fall over and damage the flowers. You cannot do that with some arrangements in a personal car. We also discovered that it can hold at least 80 balloons!
Additionally, we ensure that the arrangements smell like flowers. I recently had a friend tell me she received an arrangement that made her whole kitchen smell like cigarettes. The driver was smoking in his car while delivering.
Family
Some details might seem trivial, like a driver that smokes. When it comes to family though, no detail is trivial so we pay attention to them all! We can't imagine operating our business any other way, but we also think it's what sets us apart. Our deliveries and delivery fees reflect this attention to detail. It starts with family and a desire to make sure each arrangement and customer is cared for!