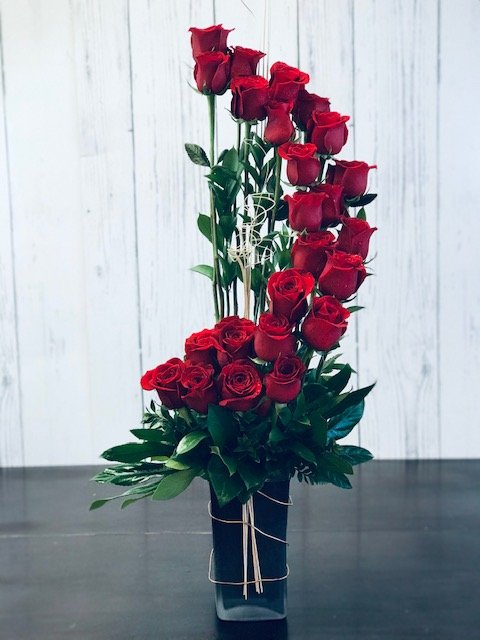 Valentine's Day Red Roses
Valentine's Day is right around the corner, and all across the world, florists and flower farms are gearing up for the big day. The star of the show is, as always, the classic Valentine's Day red rose. Today, I want to look into the ways roses are harvested, how they make their journey across the seas to us, and some longer-lasting alternatives during this rose-centric holiday.
Most of our red roses are sourced from Colombia and Ecuador. Rose production for Valentine's Day begins as early as October, with growers cutting back their plants to maximize their yield for Valentine's Day. According to Virgin Farms' interview with Rafael Santillán, an Ecuadorian flower farmer, "Throughout the year, about 1 to 1.1 roses are produced per plant, per month. For Valentine's Day, three red roses per plant are produced for the Valentine's Day harvest…"
After the roses are harvested, they're transported to the airport in vehicles with controlled temperatures of between 35-39 F. Since the flowers are out of water, this helps prevent them from wilting. According to the Miami International Airport, MIA receives 91% of the flowers flown into the US. From January 1st through February 14th, 1.4 billion floral stems will travel through the Miami International Airport, with over 30 cargo planes arriving daily. Once the flowers arrive, they're inspected by border control for disease and parasites, then sent off to florists and wholesalers in all corners of the nation.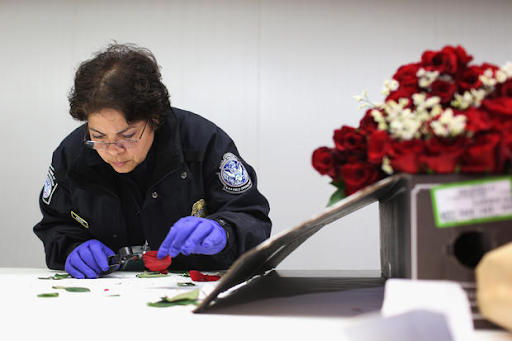 Because so many more red roses are needed for Valentine's Day compared to other times of the year, the farmers have to start harvesting them early. Red roses start arriving in the US in the beginning of January for Valentine's Day. This means they could be out of water for 2-4 weeks. During the year, we carefully source our roses to ensure they are long-lasting. We just can't make that guarantee for red roses during Valentine's Day because of how far ahead they need to be harvested.
If you're looking for something romantic and want to try something different than traditional Valentine's Day Red Roses, maybe choose roses in another beautiful color such as lavender or pink. Of course you can never go wrong with our ever popular Valentine's Designer's Choice! Our designers are incredibly skilled at creating unique and beautiful arrangements using a variety of flowers that are both in season and locally sourced, even during the winter. We can, of course, still include beautiful red roses with other flowers for a very romantic design! Here are just a few examples of what our designers can do!
Photo credits: CBS News, Fantasy Floral