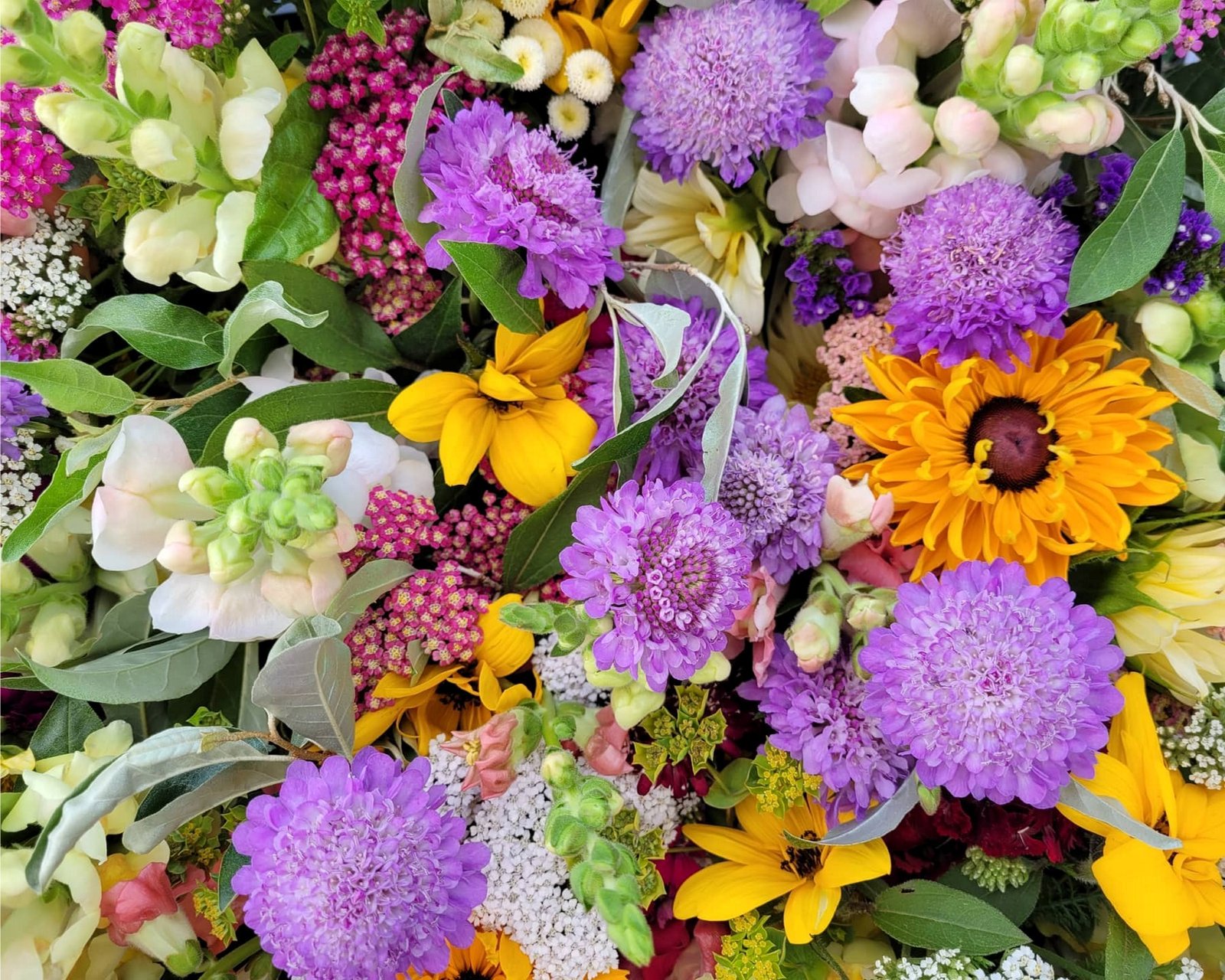 Sustainability Practices
Some of our most cherished family time has been outdoors—camping, hiking, snowboarding, paddling, or hanging around the firepit in our backyard. In nature, you can find amazing adventures and solace from a concrete world. Adventuring into nature challenges us mentally and physically. Nature teaches such wonderful lessons and truly sustains us. As a family, we are striving to protect our planet and its wild places. As a business, Fantasy Floral is also looking for ways to reduce our carbon footprint and incorporate sustainability practices.
Did you know that 80% of the flowers in cut flower arrangements in the US actually come from outside the US? We understand the need to source our food locally. For the last year, Trevor and I have been discussing ideas to source our flowers locally.
We want to source flowers locally for all the same reasons we subscribe to CSA's for our fruit, vegetables, and eggs. As fewer flowers are flown across the ocean, the carbon footprint is reduced. By incorporating organic growing practices, local flower farmers focus on healthy living soil, not chemicals. As family owned and operated farms, they add to the local economy. In addition, by supporting them we help them survive and thrive! Sourcing locally also means less time being transported. This translates to more time in your vase!
We are researching local organic flower farms. Our hope is to incorporate local flowers into our arrangements this summer. I'm so excited by this new adventure into sustainability practices! Local flowers—good for us, good for the farmers, good for the planet!
(photo courtesy of local flower farm, Wild Blue Farm)