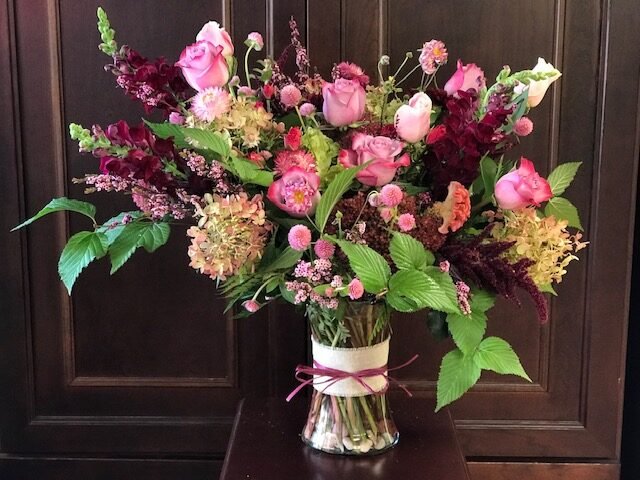 Updating Our Website
We've all heard the stories about models getting airbrushed and even photoshopped in photos. Stock photos of flower arrangements suffer from the same kind of manipulation. While stock photos attract our attention, like photos of models, they are seldom representative of what real flower arrangements look like. So we're updating our website!
Slight of Hand
Our arrangements are stunning in person! Sometimes a photo does not do justice to our arrangements, which is why we have relied on stock photos. Recently we decided that the natural beauty of our arrangements is more important. The added bonus is that our photos don't set unrealistic expectations. Seriously, count the stems in the vases of some of those stock photos compared to the flowers! Or those flowers at the top of the arrangement that don't look like they're attached to anything—a little like elongating Gigi Hadid's hand.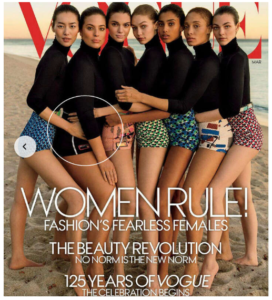 Wonderful Idiosyncrasies
If you have ever tried to arrange flowers in a vase, you quickly realize that flowers are like people—they don't always do what you want them to do. You might want that sunflower to face front, but it is going to curve right no matter what you do. A talented designer knows the quirks of each flower and has learned to work with their idiosyncrasies so that each arrangement is balanced and artistically beautiful. Our own photos represent the wonderful idiosyncrasies of flowers, not unreal photoshopped perfection. And isn't that one of the reasons we love flowers?!
Updating Our Website
Not only are we replacing stock photos with our own photos, we're also generalizing the descriptions. This way we can focus on the look and feel of an arrangement instead of specific flowers. Sometimes we aren't able to source specific flowers, especially if they are out of season. Sometimes the flowers come in, but they're not up to our standards of quality.
The "Frankie," a lovely arrangement of hot pinks and greens, is a good example of the changes we're making. The stock photo and original description contained hot pink peonies. Peonies are only in season for about 6 weeks in the spring so I would take the arrangement off the website by the middle of June. But that combination of vibrant colors is stunning, and we get other premium hot pink seasonal flowers throughout the year such as ranunculus, dahlias, and zinnias. Now the "Frankie" will be up all year round. These are the photos you will see on our website of variations we have done using peonies, ranunculus, zinnias, and cymbidium orchids. The arrangements all have the same look and feel, but the flowers differ in each arrangement.
Sustainability and Signature Designs
In our quest for sustainable practices, we source flowers from local regenerative flower farmers. As a result, we receive so many wonderful flowers that you will never see in stock photos. This is another reason we are transitioning to our own photos, and it is the reason we encourage our customers to choose our Signature Designer's Choice. It allows our designers to use absolutely gorgeous flowers that you might not have heard of such as scabiosa, gomphrena, chocolate lace flower, monarda, or fuzzy teddy bear sunflowers! Most of our long-time customers love this option. As they say, "Work your magic! We love every arrangement we've received!" For those customers that really like to know the kind of arrangement they are ordering, we are happy to provide options, like the "Frankie," for you!
As we update our website and transition to our own photos, we'd love your feedback!